Cyclone Cross Base Accent Tables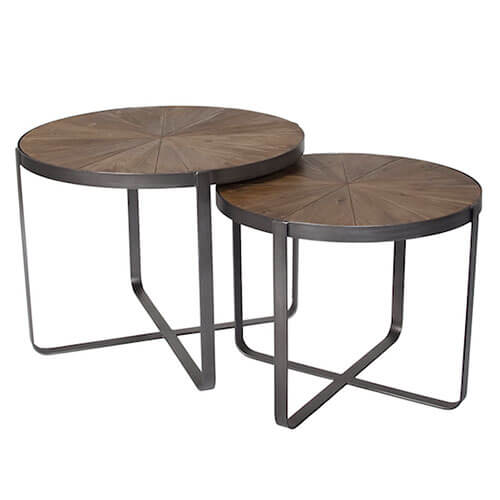 Cyclone Cross Base Accent Tables
Our Cyclone cross base accent tables are sold only as a set. They feature a criss-cross metal base with a patterned wood top in a natural finish.
24"H x 22"W x 17"L
Material: Acacia / Acacia Veneer / Brass
Colour: Chestnut / Brass
Style In Form is a Canadian furniture company that has been supplying retailers, designers, restaurants and hotels since 2003. Our wood, glass and upholstery collections range from mid-century modern and classic to industrial and organic in earthy, natural and walnut tones. We offer a range of items that include both reproductions and original designs that can be found in the bedroom, dining room, living room and beyond.